Carl L. Zuanelli is the National Pasta Association (NPA) Chair and President and CEO of Nuovo Pasta Productions, Ltd., a nationally recognized producer of premium refrigerated pasta and sauces.  Carl founded Nuovo in 1989 in a small kitchen space in Wilton, CT.  Thirty years later, Nuovo employs over 200 people and maintains 140,000 sq ft in Stratford, CT and in Cleveland, OH.  Currently Nuovo produces over 22,000,000 pounds of fresh pasta per year. Nuovo's products are sold in specialty stores, supermarkets, and warehouse clubs in all 50 states, Mexico, and the Caribbean. 
Carl received a BA from Pace University in Marketing and Finance then went on to have a successful career in the financial services industry with Citibank NA and Merrill Lynch.  As Chair of the NPA, Carl has the responsibilities of directing new initiatives to achieve the NPA mission – "We encourage the consumption of pasta by being the center of knowledge and promoting sound public policy to the consumer, the industry and the regulatory bodies because a sustainable pasta industry is vital to healthy diets." 
Carl is also an active member of the New Haven Manufacturing Association.  Carl is on the Board of Directors of the Connecticut Institute for Refugees and Immigrants (CIRI), a refugee and immigrant advocacy and services nonprofit. Through Nuovo sponsorships, he supports multiple youth and second division professional soccer programs.  He is an active member of Notre Dame Catholic Church where he has served on the parish council.  Carl is a longtime resident of Easton, CT where he and his wife Karen are raising 4 children.  
Dr. Christopher Kuehl (PhD) is a Managing Director of Armada Corporate Intelligence and one of the co-founders of the company. He has been Armada's economic analyst and has worked with a wide variety of private clients and professional associations in the last 18 years. He is the Chief Economist for the National Association for Credit Management. He prepares NACM's monthly Credit Managers Index. He is also the Economic Analyst for the Fabricators and Manufacturers Association and writes their bi-weekly publication, Fabrinomics, which details the impact of economic trends on manufacturers.
Chris is the chief editor for the Business Intelligence Brief, distributed all over the world by business organizations and one of the primary writers for the Black Owl Report. He also makes approximately 100 presentations each year to business and industry associations in the US and overseas.
Chris has a doctorate in Political Economics and advanced degrees in Soviet Studies and Asian Studies and was a professor of international economics and finance for over 15 years prior to starting Armada.
Erika Thiem recently joined Feeding America, the nation's largest hunger relief organization, as Chief Supply Chain Officer. She leads a team that enables Feeding America and its network of 200-member food banks to source and distribute nutritious food for people facing hunger in America. Her team works to innovate and build donor partnerships with food manufacturers, retailers, foodservice operators, and agricultural food producers to meet today's demand for healthy food and work to create a hunger-free tomorrow.
Erika began her career with General Mills, where she spent 27 years in a broad range of roles within the supply chain and quality functions across a diverse set of business units.
Most recently, Erika was the Supply Chain Director of the North America Dairy Operating Unit for General Mills. Previous roles include International Supply Chain Director for Häagen-Dazs ice cream and Plant Manager for the Big G Division. Erika's early career was focused in the areas of food quality, food safety, and regulatory compliance.
Erika served as a board member for six years with The Food Group, a food banking organization based in Minnesota. As a board member and volunteer, she helped grow The Food Group's reach with mobile foodbanks, the integration of Big River Farms, and the expansion of temperature-controlled warehouse storage capacity.
Known for her inclusive leadership approach and commitment to diversity, equity and inclusion, Erika served on the Supply Chain Global Inclusion Council at General Mills and co-led the Women in Supply Chain Network for 5 years. She also sits on the board of the Anti-Racism Commitment Coalition (www.joinARCC.org).
Erika earned her B.S. in Chemical Engineering from Iowa State University and an MBA from the University of Minnesota Carlson School of Management.
Todd Hale, former Senior Vice President, Consumer & Shopper Insights with Nielsen, is a frequently sought-after industry and client speaker. Todd shares his insights on retail trends and innovation as well as consumer shopping, buying and attitudes to provide manufacturers and retailers with strategic vision to facilitate brand, category, and retail sales growth.
Todd has more than 43 years of experience in the consumer research industry, including 30 years with Nielsen, where he held various marketing and sales management positions within advertising/product testing, advanced analytics, and consumer panel practice areas.
Todd earned an MBA and a BS in Business from Wright State University.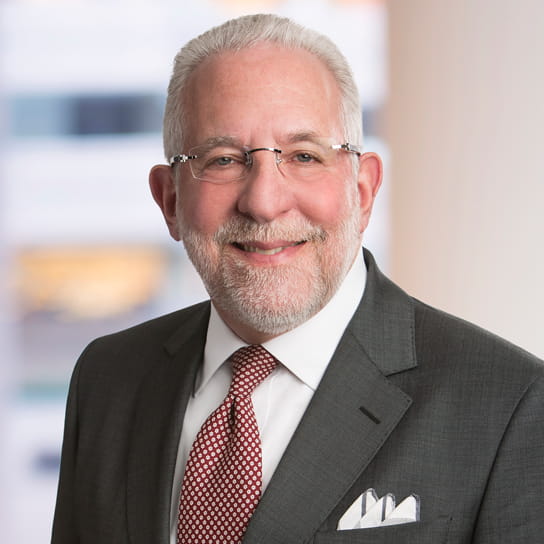 Gary J. Kushner knows the food industry inside and out as he has been a part of it for more than 40 years. His clients are some of the largest food corporations in the world as well as their trade associations. Because of his extensive exposure to the industry at all levels, Gary approaches his clients' challenges from the perspective of a food industry executive.
Gary helps address regulatory compliance issues, advising on product development, labeling, advertising, inspection, and representing clients in enforcement proceedings before government agencies and the courts.
Gary has participated in the development of virtually every law and regulation affecting the food industry in the last four decades. He analyzes legislation considered by the U.S. Congress and state legislatures and regulations proposed by the U.S. Department of Agriculture, Food and Drug Administration, and other federal and state government agencies. He evaluates the legislative and regulatory impact on the food industry from farm to table. Gary's insight allows him to anticipate how these initiatives might change the way his clients do business so they can plan most effectively.
Previously, Gary served as vice president and general counsel for the American Meat Institute where he directed the organization's legal, regulatory, and legislative activities. He began his food industry career as staff counsel for Scientific Affairs for the Grocery Manufacturers of America and began his legal career as law clerk to the Honorable John R. Hess in the Superior Court for the District of Columbia.
Jim Peterson is the North Dakota Wheat Commission's Policy and Marketing director. He assists with three major program areas: export marketing, trade policy and issues, and research/customer service. His goals are to increase export and domestic sales – both in terms of volume and market share – for U.S. hard red spring and durum wheat. He strives to make North Dakota wheat more competitive in terms of price, quality and through service.
Peterson's specific responsibilities include foreign customer service, gathering and analyzing market information, and evaluating transportation issues affecting North Dakota wheat producers. He also studies U.S. domestic and export programs as well as trade agreements related to wheat. He writes a bi-monthly "Wheat Market Review" column for the Commission's newsletter.
Peterson presents programs to wheat producers and customers on spring wheat and durum use, their economic and quality advantages, and supply and demand outlook. He is also involved with efforts to maintain and enhance the quality of U.S. wheat by serving on the Wheat Quality Council's Spring Wheat Committee and U.S. Wheat Associates' Wheat Quality Committee.
Peterson joined the Commission as a marketing specialist in 1991 and assumed the duties of marketing director in 1998. Earlier in his career, Peterson was a grain merchandiser for Archer Daniels Midland (ADM), Decatur, Ill. He worked with corn and soybean purchasing at an Illinois river terminal and with canola in Velva, N.D.
Peterson is a graduate of North Dakota State University with a bachelor's degree in agricultural economics. He grew up on a farm near Makoti, N.D., where he continues to be involved in the family's small grain, sheep and beef cattle operation. Jim, his wife, Peggy, and their two children make their home in Bismarck.