Speakers listed in order of appearance on the Schedule of Events
Tom Quinn is Chief Operating Officer and Executive Vice President at Nuovo Pasta Productions, Ltd. and has been with the Company since 2004. His experience and skills in both sales and operations over his 34-year career have included both retail and food service and has been instrumental in helping to guide Nuovo to its current level of success. Tom's responsibilities overseeing all daily operations of the Company, financial interactions with banks and CPAs, high-level contacts with domestic and international equipment suppliers, topline contact of Supply Chain and Quality Assurance Departments, and interaction with regulatory and municipal officials.
Tom is the chairman for the National Pasta Association's Government Affairs Committee and the Membership Committee along with membership roles on the Technical Affairs Committee and Nutritional Task Force Committee. He is also an active member of Connecticut Business Industry Association and P2P Executive Group. He holds a B.A. in Economics from Fairfield University. Tom is also a published author and lives in Fairfield with his wife Linda of 34 years, and they have two children.
---
Dr. Chris Kuehl is a Managing Director of Armada Corporate Intelligence. He provides forecasts and strategic guidance for a wide variety of corporate clients around the world. He is the economist for several national and international organizations – Fabricators and Manufacturers Association, American Supply Association, Chemical Coaters Association International and others. He is also the economic analyst for several state accounting societies including Missouri, Kentucky, Tennessee, Oklahoma, Minnesota, North Dakota and Kansas.
Prior to starting Armada in 1999 he was a professor of economics and finance for 15 years – teaching in the US, Hungary, Russia, Estonia, Singapore and Taiwan. He holds advanced degrees in economics, Soviet studies and East Asian studies.
Chris is the co-author of The Flagship and the Strategic Intelligence System – both publications from Armada. He is also responsible for Fabrinomics from the FMA and The Advisor for ASA.
PRESENTATION ABSTRACT: 2023 Economy Outlook: What Now? Recession, Recovery, Another Black Swan?
The last two years have been about as changeable as any of us have seen in decades. Are we in for still more of this unwanted variety? What is the situation now? In the grips of recession or on the edge of recovery? Have the old issues faded and do we have new ones to worry about?
---
Steve Lerch is a former Google executive, a consultant, and an award-winning international speaker. He spent nearly a decade at Google designing the digital strategies and marketing campaigns for well known brands like GoPro, federal government agencies like the US Census, and respected non-profits like the YMCA. While at Google, Steve also served as a cultural evangelist and "Noogler Leader," teaching thousands of new employees about innovation and the cultural principles and strategies that are necessary to drive new ideas. Over the last 7 years, Steve has specialized in the food and agriculture industry, working with everyone from Avocados From Mexico to John Deer to National Beef. After leaving Google in 2019, Steve founded Story Arc Consulting where he serves as a keynote speaker, a workshop facilitator, and a consultant on subjects like strategic planning, marketing, and digital strategy.
PRESENTATION ABSTRACT: Understanding and Influencing Modern Consumers
As the world becomes more technologically advanced and more digitally dependent by the day, consumer behavior is changing faster than at any point in human history. This creates new challenges in understanding consumers, but it also creates new opportunities to connect, to convince, and to sell, Whether you're the CEO of a global brand or work on a small family farm with nothing but a facebook page, everyone in the food and agriculture industry needs to understand these evolving consumer behaviors. We all need to embrace new tools, rethink how we tell our stories, and find ways to care about the things our customers care about. Fortunately for us, as business leaders, all of the above is as easy as being open minded, paying attention, and knowing where to look.
---
Jim Peterson is the North Dakota Wheat Commission's Policy and Marketing director. He assists with three major program areas: export marketing, trade policy and issues, and research/customer service. His goals are to increase export and domestic sales – both in terms of volume and market share – for U.S. hard red spring and durum wheat. He strives to make North Dakota wheat more competitive in terms of price, quality and through service.
Peterson's specific responsibilities include foreign customer service, gathering and analyzing market information, and evaluating transportation issues affecting North Dakota wheat producers. He also studies U.S. domestic and export programs as well as trade agreements related to wheat. He writes a bi-monthly "Wheat Market Review" column for the Commission's newsletter.
Peterson presents programs to wheat producers and customers on spring wheat and durum use, their economic and quality advantages, and supply and demand outlook. He is also involved with efforts to maintain and enhance the quality of U.S. wheat by serving on the Wheat Quality Council's Spring Wheat Committee and U.S. Wheat Associates' Wheat Quality Committee.
Peterson joined the Commission as a marketing specialist in 1991 and assumed the duties of marketing director in 1998. Earlier in his career, Peterson was a grain merchandiser for Archer Daniels Midland (ADM), Decatur, Ill. He worked with corn and soybean purchasing at an Illinois river terminal and with canola in Velva, N.D.
Peterson is a graduate of North Dakota State University with a bachelor's degree in agricultural economics. He grew up on a farm near Makoti, N.D., where he continues to be involved in the family's small grain, sheep and beef cattle operation. Jim, his wife, Peggy, and their two children make their home in Bismarck.
---
Jenni Harrington is the Director of Sales & Technology for pasta & extruded products for Buhler North America. Jenni joined Buhler 16 years ago as a Process Engineer of extrusion technology, and has worked around pasta and extruded products ever since. Jenni holds a B.S. and M.S. in Food Technology & Engineering from the Ukrainian State University of Food Technologies, as well as a B.S. in Chemical Engineering from the University of Minnesota.
PRESENTATION ABSTRACT: Pasta Solution Trends Using Novelty Ingredients
Over the last 20 years gluten-free pasta moved from the niche market segment into mainstream offering. This development opens door to new innovations in the pasta industry, but also brings own challenges. New ingredients for gluten-free pasta requires good understanding of ingredients functionality and requirements for novelty gluten-free pasta.
---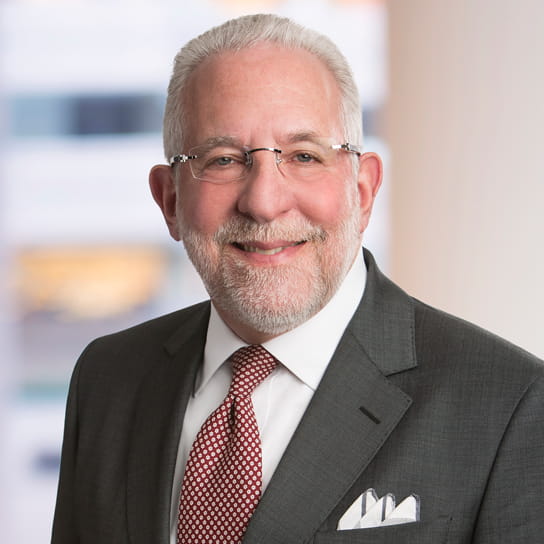 Gary J. Kushner knows the food industry inside and out as he has been a part of it for more than 40 years. His clients are some of the largest food corporations in the world as well as their trade associations. Because of his extensive exposure to the industry at all levels, Gary approaches his clients' challenges from the perspective of a food industry executive.
Gary helps address regulatory compliance issues, advising on product development, labeling, advertising, inspection, and representing clients in enforcement proceedings before government agencies and the courts.
Gary has participated in the development of virtually every law and regulation affecting the food industry in the last four decades. He analyzes legislation considered by the U.S. Congress and state legislatures and regulations proposed by the U.S. Department of Agriculture, Food and Drug Administration, and other federal and state government agencies. He evaluates the legislative and regulatory impact on the food industry from farm to table. Gary's insight allows him to anticipate how these initiatives might change the way his clients do business so they can plan most effectively.
---
Previously, Gary served as vice president and general counsel for the American Meat Institute where he directed the organization's legal, regulatory, and legislative activities. He began his food industry career as staff counsel for Scientific Affairs for the Grocery Manufacturers of America and began his legal career as law clerk to the Honorable John R. Hess in the Superior Court for the District of Columbia.